There are many exciting things happening with the Leprechauns at Lynbrook Elementary School this school year, but for the month of October nothing was more exciting than the Healthy Kids Fun Run at the Pentagon held Saturday morning, October 27th. Many in Springfield may be unaware of the record setting participation that Lynbrook has in this 1-mile fun run each year, the day before the Marine Corps Marathon. For 11 years straight, YES THAT'S RIGHT, eleven years straight, Lynbrook Elementary School has had the largest number of students participating. Last year we had 300 runners, outdistancing the 2nd place finisher George Mason Elementary School from Alexandria which had 243 and James K. Polk of Alexandria which had 240.
Thanks to the generosity of the community to help pay for expenses and the volunteer efforts of the parents and teachers, these youngsters discover the satisfaction of accomplishment which propels them forward academically, socially, and emotionally. Any businesses or individuals that would like to help defray some of the costs may contact lynbrookptapresident@gmail.com. A huge debt of gratitude goes towards the Lynbrook PE teachers Mr. Dexter and Mr. Bobier for without their efforts this never would happen. We hope some of you were able to watch the run, and keep it in mind for next year at the end of October.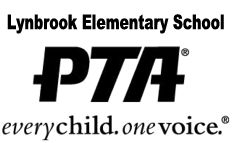 Each year in the spring, Lynbrook's 4th grade students take a trip to Jamestown and learn firsthand about the founding of our country. Currently they are learning about the Native American tribes and regions of Virginia, the major rivers, and the main cities located on those rivers. This will continue throughout the year culminating with the trip to Jamestown. Field trips such as this bring everything together for the students. One way the cost of this trip is paid for is through the bake sale held on Election Day. Thank you to everyone who stopped by and helped out. However, donations for this trip will be accepted throughout the year if you are interested.
October 29th was supposed to be Lynbrook Spirit day at the Silver Diner in Springfield. But along came Sandy, and Spirit Day will now be rescheduled. A portion of the sales during that time goes towards Lynbrook programs promoting healthy eating and fitness. If you are a regular at the Silver Diner, link your Eat Well Do Well card to Lynbrook, and if you really want to help out use the card as a debit/gift card by preloading it with money online. By linking the card and preloading it with money, Lynbrook will get 10% of what you spend. You may also link Lynbrook with your Giant A+ bonus card or Target Red Card. All of these little things help out greatly.
The winter concert is in January this year, and the community is encouraged to attend. It'll bring tears to your eyes to see those young people perform along with the pride you see in the faces of the many parents/families that attend. The gym will be overflowing so come early to get a seat.
Have you ever heard of shoe laces that curl up so you don't have to tie them? Well Y-ties are available through the Lynbrook PTA for $4, and a portion goes towards fundraising for the school activities. Great for kids so those laces are not always coming untied and flopping around. Contact us at lynbrookptapresident@gmail.com for more information.
Anyone with questions or suggestions of articles you would like to see, or if you would like to help out, contact lynbrookptapresident@gmail.com. Lynbrook's PTA meets every fourth Thursday of the month at 6:30 pm in the cafeteria. Watch for a notice on the school sign each month. Everyone in the community is welcome to attend and hear what is occurring at Lynbrook. Be a part of our community school through the PTA. Membership is only $10 for the year and is open to anyone who would like to be kept informed about Lynbrook activities or help the students of Lynbrook succeed. Lynbrook PTA is a 501(c)(3) tax exempt organization, please consult your tax preparer as to deductibility of any donations.